PB'NJ Tours has been working with hotels, restaurants and various tour companies and museums throughout Savannah for many years. We have had great success with these businesses, and they, over the years, have heartily welcomed our Girl Scouts with enthusiasm. Feel free to browse their websites.
All
All
Popular Activities
Scout Friendly Restaurants
Lodging
Juliette Gordon Low Birthplace
The reason most scout troops plan to visit Savannah. The museum offers several different programs, as well as guided tours of the house. Please keep in mind that each troop leader will need to make this reservation separately.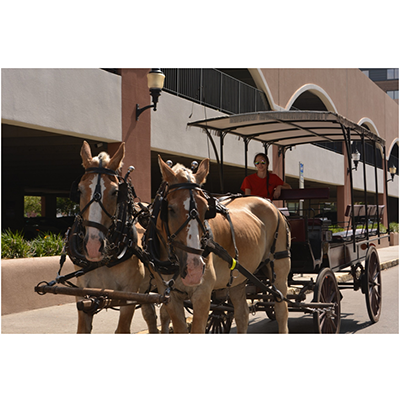 Horse-Drawn Carriage Tour
Take a leisurely hour-long tour around the historic district with an informative tour guide, relating the settling of the Georgia colony.
First African Baptist Church
The first church was organized as early as 1773 by Reverend George Leile. Docents from the present congregation conduct an hour long tour of the current 1859 edifice on Franklin Square, which features evidence of where slaves were hidden while awaiting safe passage via the Underground Railroad.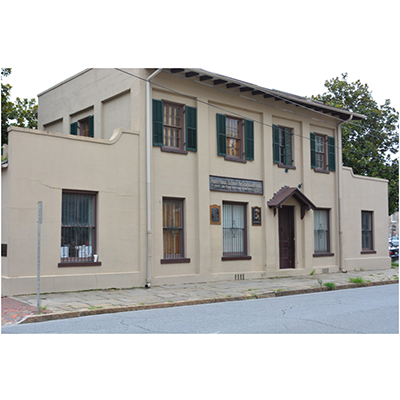 First Girl Scout Headquarters
This mid 1800's building is the original carriage house for the Andrew Low House, and is where Juliette Gordon Low held her first Girl Scout meeting in 1912.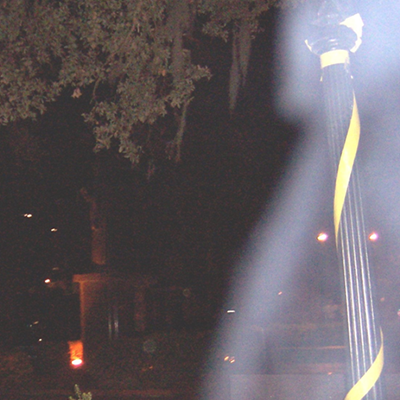 "Scouting for Spirits" walking ghost tour
Since Savannah is known as the most haunted city in the country, this 90-minute private tour is based on the Historic District's haunted history. Your tour guide will always take the age of the scouts into consideration, and a fun patch is included for each scout.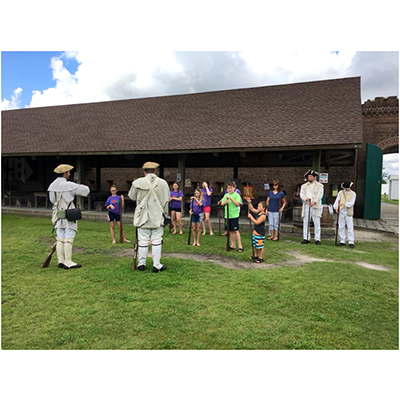 Girl Scout Militia
Old Fort Jackson is one of the best, historically-preserved forts in Georgia. Costumed Civil War interpreters provide a wonderfully fun and educational program, featuring an interactive living-history presentation that concludes with a live cannon-firing exercise. Fun patches are included with this program.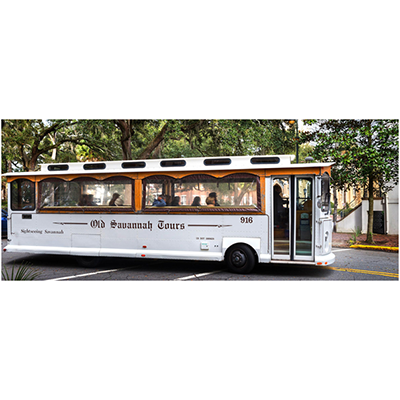 "Discover Savannah" Trolley Tour
Take a private 2-hour tour with Old Savannah Tours that will focus on sites of Juliette Low's influence on Savannah, as well as her ancestors involvement in and around the city. This tour will include a short visit to Laurel Grove Cemetery, where Juliette's gravesite is featured in the Gordon Family Plot.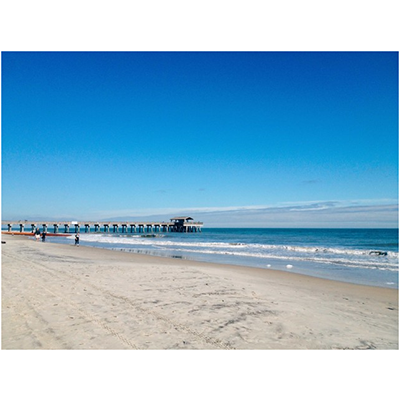 Free time on the beach
Tybee Island offers wonderful white sand beaches, with warm water all summer, a beautiful public pier, and city lifeguards on duty.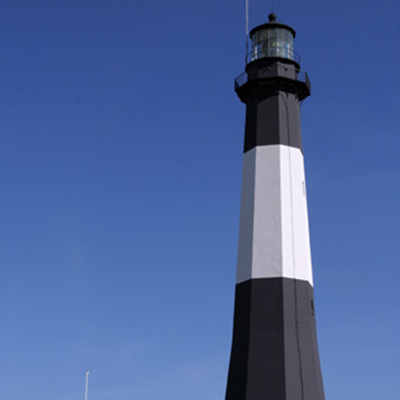 Tybee Island Light Station and Museum
Located on the north end of Tybee Island, this attraction features historically preserved buildings, along with the tallest Lighthouse tower in Georgia. You will have the opportunity to climb the 145' tall tower, as well as explore Fort Screven, an 1899 Military Battery, which houses the Tybee Museum.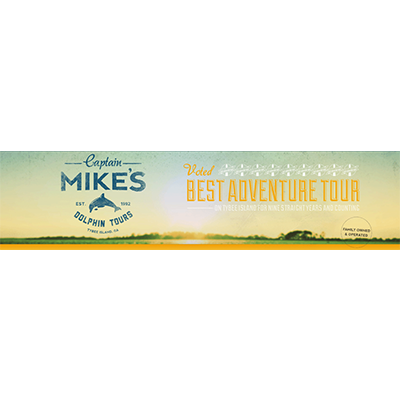 Juliette Family Tree
Conducted at the Georgia State Railroad Museum, this 2-hour interactive program will focus on the accomplishments of Juliette Low's grandfather, William Washington Gordon, who established the Central of Georgia in the mid 1800's. Fun patches are included with this program.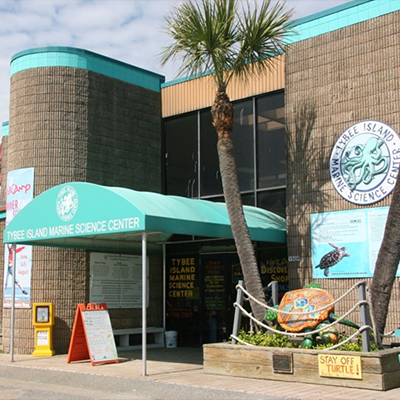 Tybee Island Marine Science Center
offers the Coastal Georgia Patch program, which will include a guided tour of the indoor gallery, as well as an hour long beach walk and program of either net seining in the surf, or a sand-sifting activity.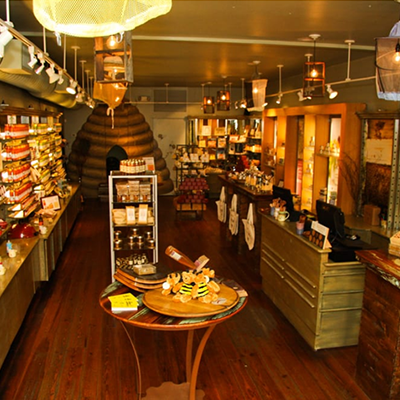 Savannah Bee Company
A different type of tour, where everyone will learn about the life-cycle of honey bees, and will view a working hive from the inside. The tour will also feature various products made from bee honey, which the group will be able to sample in their store.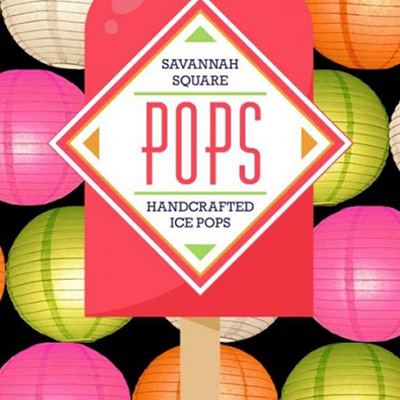 Savannah Square Pops
a recent addition to our "Things to Do in Savannah" list, the shop owner will conduct a fun, interactive class for the group, where everyone will create their own unique, gourmet ice pop, made with the freshest ingredients. (Recommended for groups over 12 people.)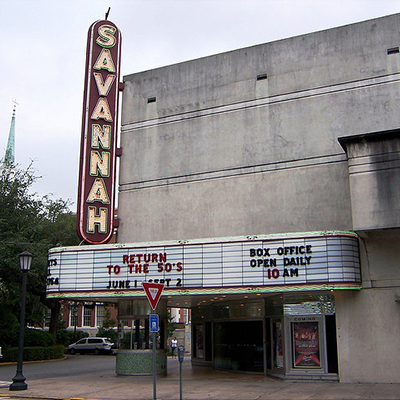 The Savannah Theatre
The Historic Savannah Theatre offers year-round live stage productions, featuring award-winning singers and live bands. All shows have audience participation, and are appropriate for all ages.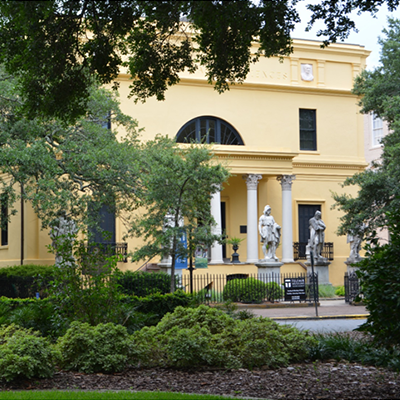 Telfair Museum of Art
Founded in 1883 upon the death of philanthropist Mary Telfair, this museum is the oldest public art museum in the South. The Telfair Academy offers a scavenger hunt program where scouts participate in badge-earning activities for Art History and Architecture.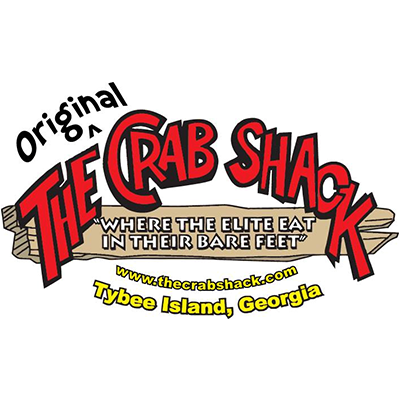 The Crab Shack
This restaurant is a local Tybee Island favorite, and offers a group lunch menu for scout troops. After lunch, you can take a self-guided tour of the alligator pit, as well as their tropical bird room.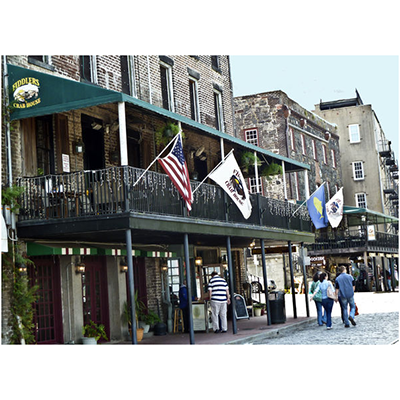 Fiddlers Crab House
This popular restaurant located on West River St. in the historic district, offers a variety of choices for scouts and adults, even for non-seafood lovers.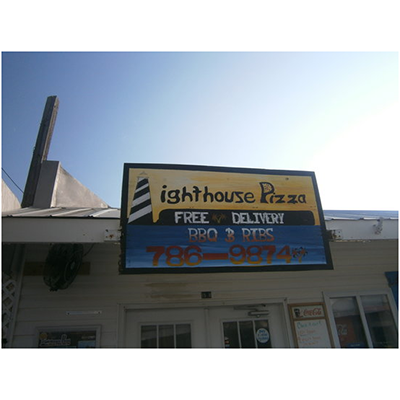 Lighthouse Pizza
Tybee Island's local pizzeria, the Tybrisa St. restaurant is conveniently located near the Tybee Pier, and offers to-go orders of pizza, individual salads, and bottled water.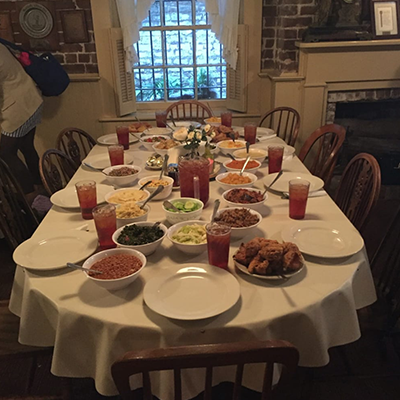 Mrs. Wilkes Dining Room
Open only for lunch, Monday-Thursday, this fabulous restaurant is recommended for anyone desiring to taste the best southern food around, served family-style. PB'NJ Tours is one of only several companies allowed to "make reservations" for groups, which will avoid the inevitable standing in line for lunch.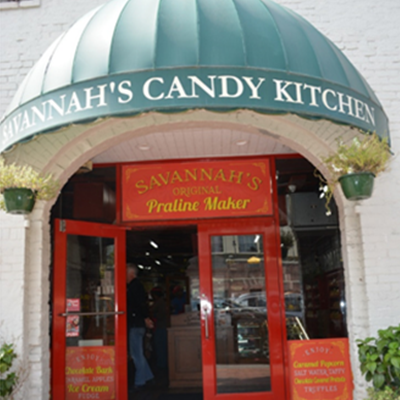 Savannah Candy Kitchen
The City Market location offers tours of their "factory", where they are usually pulling taffy and hand-making pralines.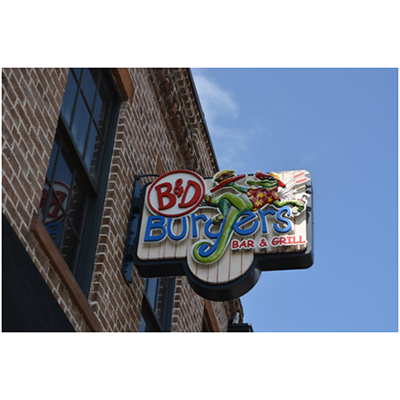 B&D Burgers
This location on Ellis Square in City Market is a local favorite, with large seating areas inside and out, and features a group menu with a large selection for the young and old.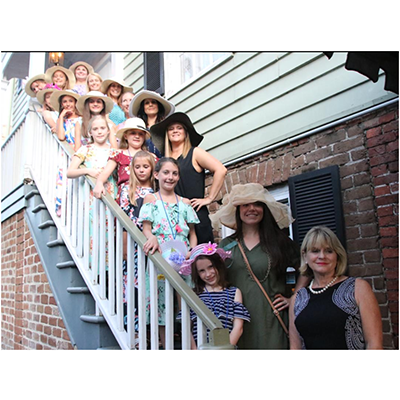 Eti-Kit Dinner at 1790
Ms. Janis presents a 2-hour, interactive 3-course dinner, featuring proper etiquette and manners that were taught to little girls in the 1800's. Dinner includes a fun patch for the scouts.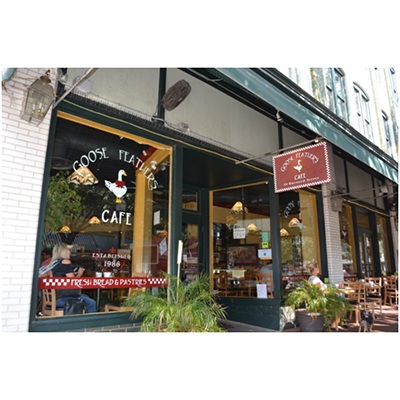 Goose Feathers Café
Owned and operated by a local family, troops will pre-order box lunches from a varied menu of sandwiches and fresh-made breads.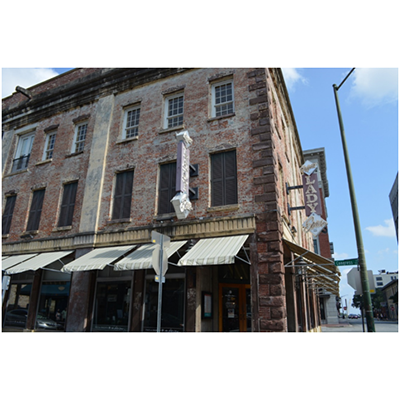 Lady & Sons
The first restaurant owned and operated by Paula Deen, this southern buffet dinner is a favorite among tourists and Girl Scout Troops.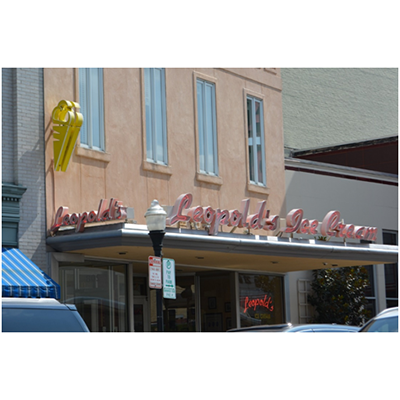 Leopolds Ice Cream
Owned and operated by Stratton and Mary Leopold, this restaurant/ice cream parlor has been a Savannah tradition for almost a century, and features the best home-made ice cream in the south.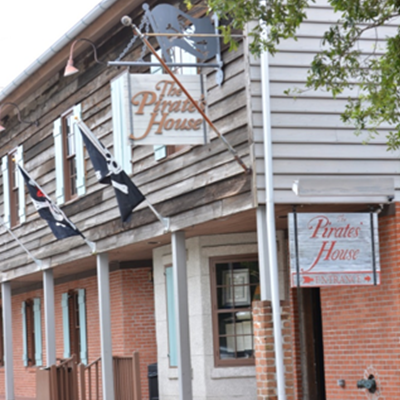 Pirates House
This popular restaurant, where the original tavern was built in the mid 1700's, and is still in use, was once a popular hang-out for pirates and buccaneers, and features some stunning history of that time period.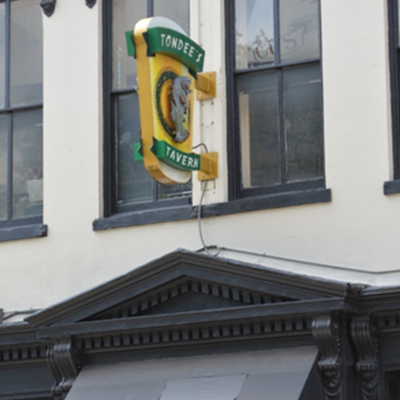 Tondees
Conveniently located on East Bay St. across from the City Hall, this restaurant is a replica of a historic meeting place for the "Sons of Liberty" in the 1700's, and offers a group menu for scout troops.


Wright Square Café
located just around the corner from the Juliette Low Birthplace, this restaurant has been offering quality box lunches for troops for many years.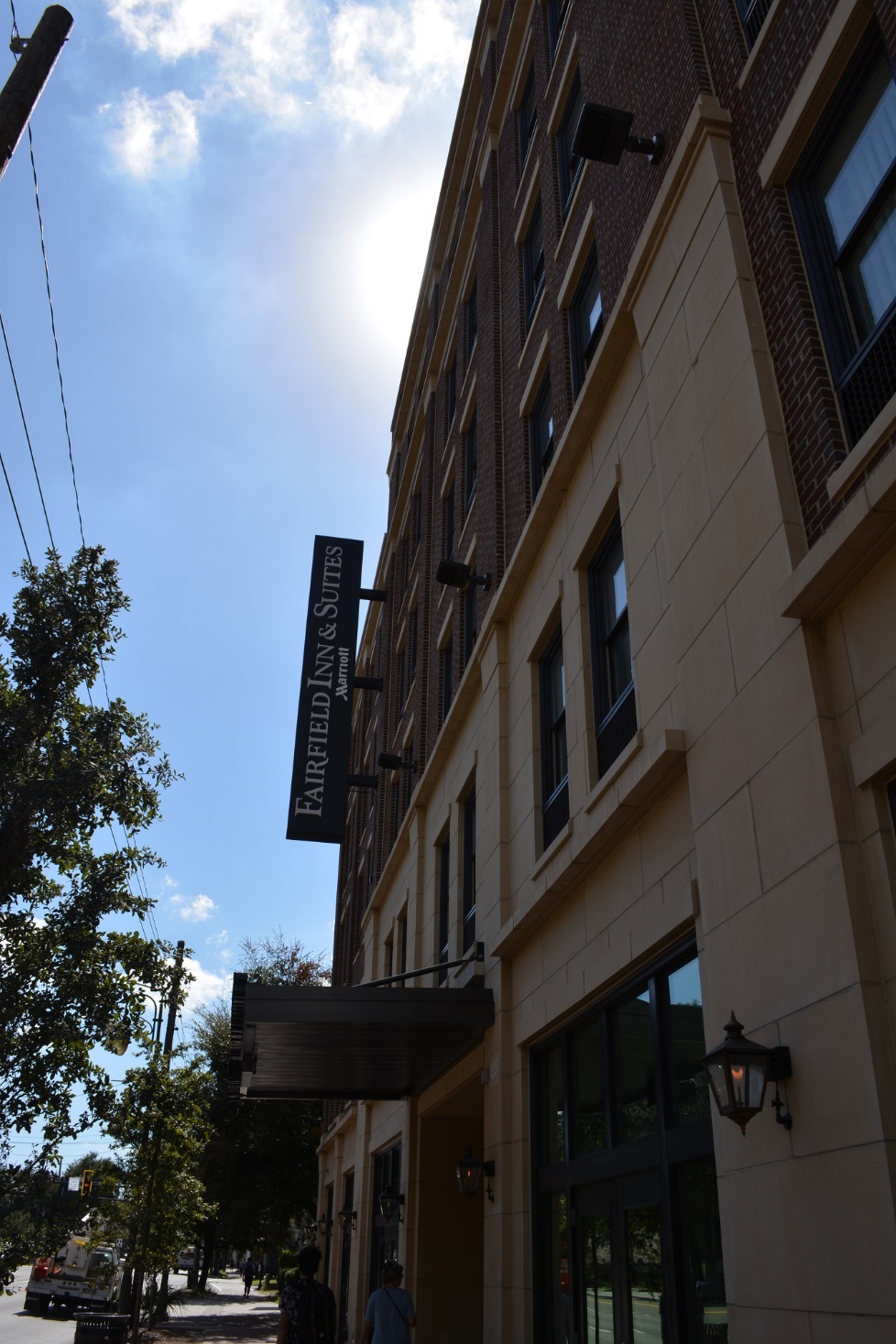 The Fairfield Inn and Suites
The Fairfield Inn and Suites, 135 Martin Luther King Jr. Blvd. is a newer property in the Historic District, and is also convenient for walking throughout downtown. Free breakfast is included in the room rate, and suites that sleep 5 per room may be requested.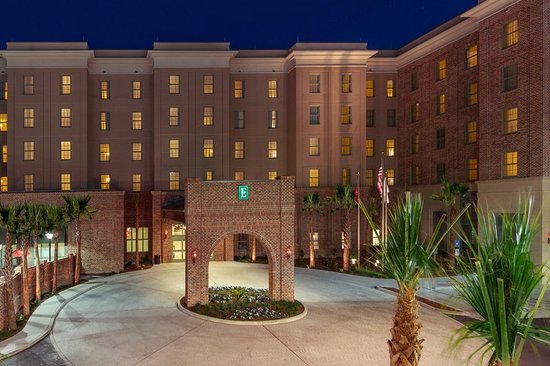 The Embassy Suites
The Embassy Suites is the sister hotel to the Hampton Inn & Suites, and is located directly behind the Hampton Inn & Suites. This property offers larger rooms, hot made-to-order breakfast, and an evening reception for all guests.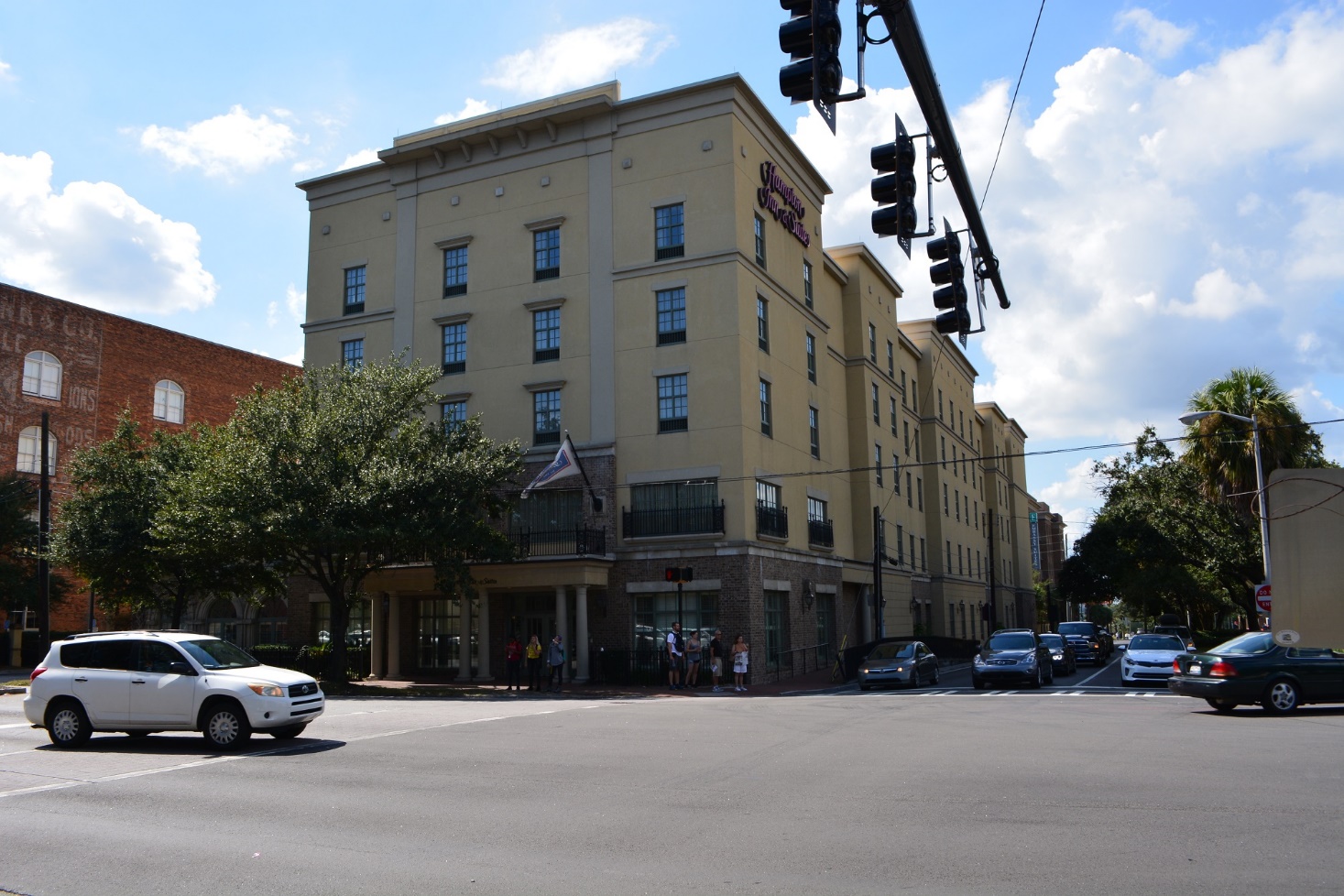 The Hampton Inn & Suites
The Hampton Inn and Suites, located at 603 W. Oglethorpe Ave. in the Historic District, has been hosting Girl Scout Troops for many years. This property offers discounted room rates for our troops, and is conveniently located within walking distance to most activities and restaurants, and offers a free hot breakfast and discounted parking rates.